UNLOCK THE FUTURE
Pioneering the future of the aerospace industry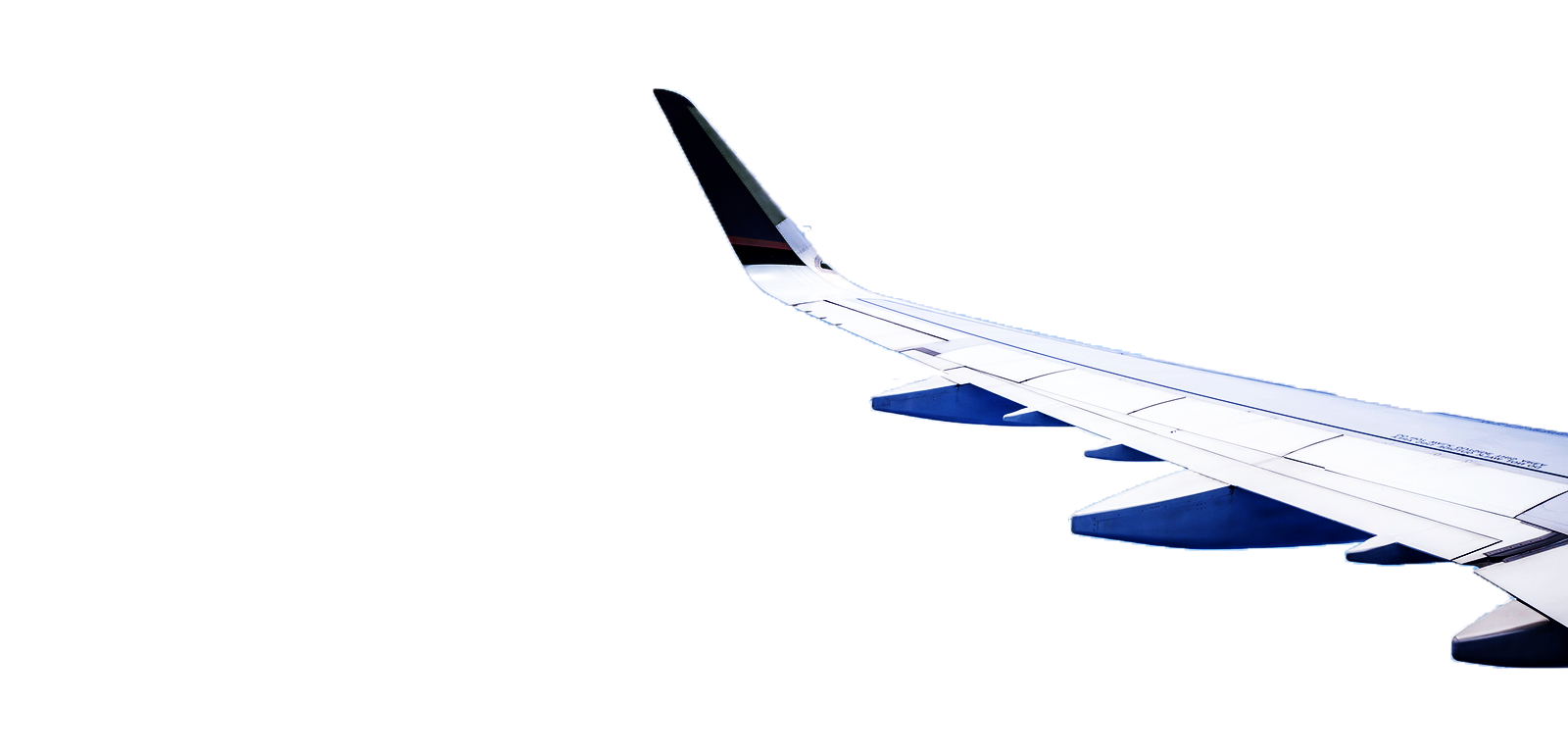 WHAT WE DO
We manufacture a wide range of Aerospace Detail Parts, Assemblies and supporting Tooling. We have a wide range of capabilities in machining, forming and processing, regardless of the materials, whether metal or non-metal.
We offer a full end-to-end service, starting from the drawing, through all the manufacturing processes up to the delivery to you of the suitably certified part.
We offer high added value in a wide range of technical fields that cover special processing (NADCAP certification), painting, assembly and coordinate measuring. We hold JISQ9100 (AS9100 equivalent), and various other customer certifications.
Click here to see examples of our achievements.
*To respect confidentiality agreements with our customers, the actual product has been changed in shape and dimensions.

HOW WE DO
We create the integrated production route from design, material procurement, manufacturing to quality assurance and part delivery.
We always carry out process control, process optimization and quality control while keeping track of all the necessary technical information for the part.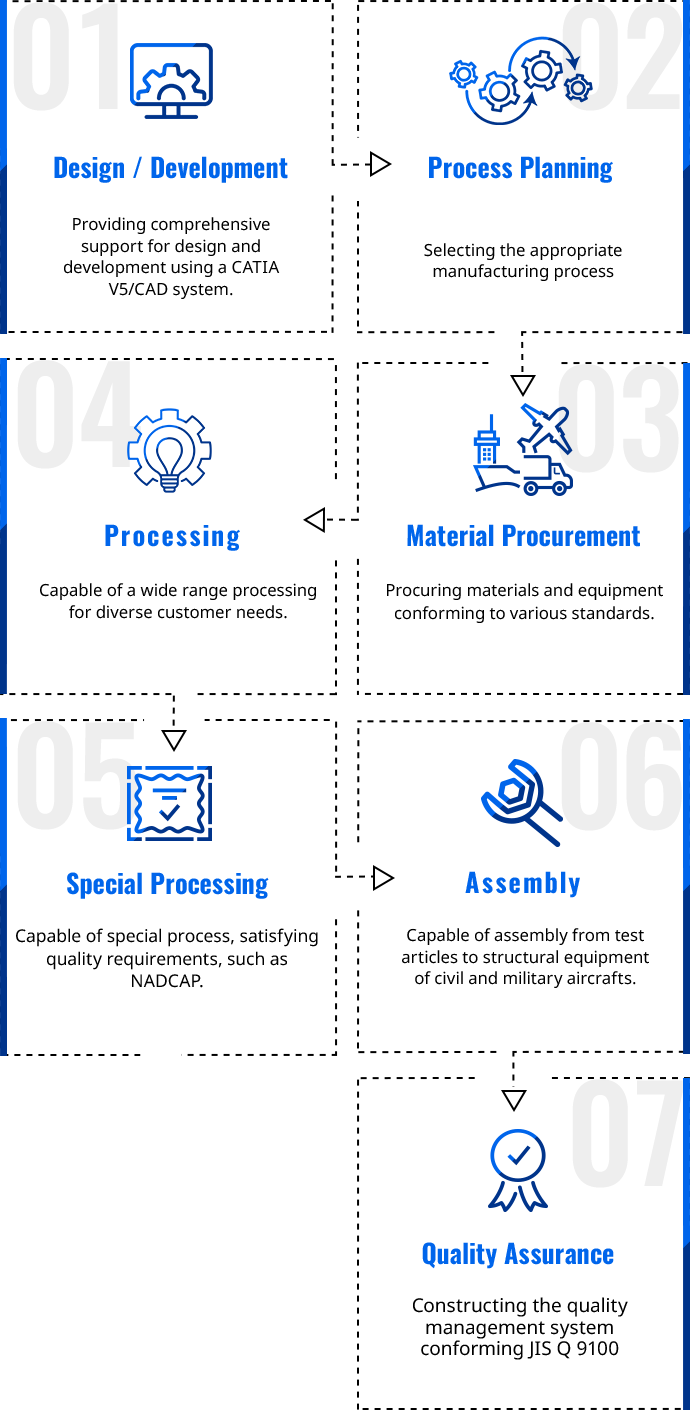 In order to meet a wide range of customer needs, we have a robust system in place to procure various materials and hardware from around the world, including industrial standards in each country and various international standards across the aerospace industry.


Aerospace Business
KAGA SANGYO has established an efficient and integrated aerospace production system from design development to quality assurance, taking best practice from the Japanese Automotive industry and applying it to create a comprehensive Aerospace Detail Part offering. Since our founding, we have established our own comprehensive and cost-effective supply chain, and have developed a wide range of business using the strengths of our integrated production system. Our capabilities range from design development, material procurement, processing, special processing, assembly, and a comprehensive quality assurance system.
KAGA SANGYO has a fully established system to handle full turnkey orders of any volume and has numerous achievements and know-how, making it a leader of Detail Part supply in JAPAN's aerospace industry.
In addition, we have partnerships with JAPAN's leading Tier1 aerospace companies for joint technology development where KAGA SANGYO has proactively provided solutions to improve quality and reduce costs. KAGA SANGYO has developed the capability of supplying a wide range of detail parts and sub-assemblies for both civil and military aircraft.

Construction Machinery Business
Through the construction machinery business, KAGA SANGYO contributes to the construction of social infrastructure and the development of local communities and industries.
In our construction machinery business, we are working to expand in the construction machinery, industrial machinery and defense special vehicle fields. This is based on our long-standing relationships and trust with our customers, matched by our technical capabilities.
In addition to these fields, KAGA SANGYO manufacture a wide variety of building equipment, including air conditioner assemblies and lever console assemblies.

Helmet Business
As a pioneer in ABS plastic products, KAGA SANGYO continue to realize new safety solutions.
KAGA SANGYO was the first in Japan to commercialize an "ABS resin helmet" that provides both functionality and comfort.
KAGA Helmets can customize the specifications of our helmets to meet individual customer needs, including a lot of experience with firefighting helmets which often require numerous proprietary specifications.
In response to the recent increase in demand for disaster prevention needs, the company has newly developed "Osamet", (a foldable hard hat helmet) that has the best storage capability in the industry. KAGA SANGYO is now delivering this product to the Government, elementary and junior high schools.
KAGA SANGYO's aim is to create a safe and secure society through our helmet business.
COMPANY
KAGA SANGYO is a manufacturing and supply company that maximizes customer satisfaction in the aerospace industry and in the construction and production machinery industries.